All puppies have a family now!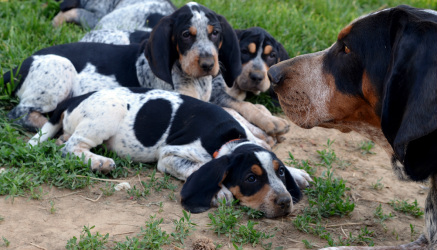 12 puppies have new families. Thank you so much to give a family to this adorable puppies. They will make you happy every day. For us was difficult to see the puppies leave us, their parents, their brothers and sisters and their aunt. But, we found all the families wonderful. The pictures can show the affection and the relationship between the puppies and the families. It was a wonderful experience for us to breed our dogs and to find so nice families for their puppies.

---
We have a new family!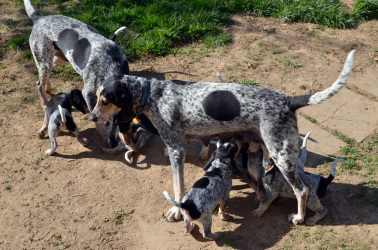 LUNA AND INTI HAVE 12 PUPPIES!
Luna (female) and Inti (male) had 12 puppies on March 8, 2014, 7 girls and 5 boys. The puppies are very healthy and growing very fast. Luna is a wonderful mother.
We have had the sisters Lucero and Luna since 2010, and Inti since 2012. Lucero had 12 puppies in 2013. All the puppies found nice families who love them. Luna's puppies will need families too, who want to love them and have fun with the little Blue Ticks.
We are so happy with our Blue Ticks! They are intelligent and funny, lovely dogs. They are family members, and they just try to make us happy every day.
Blue Ticks are not common dogs. Breeding these dogs is a way to share with other persons and families all the positive experiences that we have living with our dogs.

---
Families who adopted Lucero's puppies in 2013

Puppies from Lucero and Inti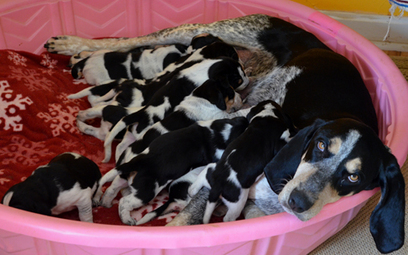 Lucero with her first puppies
Lucero (female) and Inti (male) had 12 puppies on April 24, 2013.
All the puppies were adopted.

---